1. What's an accountability software?
With accountability software, a user has an accountability partner who is sent copies of the web pages the user looks at. The idea is that if the user knows the accountability partner will be keeping track of his or her Internet usage, the user is less likely to visit sites that will not be approved by the partner.
2. What is it not?
An accountability software is not an internet usage monitor. Neither it's designed to block the user from  accessing inappropriate web sites.
3. What is X3 Watch?
X3watch is a software that does exactly what I mentioned above. Whenever you browse the Internet and access a site, which may contain questionable material, the program will record the site name, time, and date the site was visited.
A person of your choice (an accountability partner) will receive an email containing all possible questionable sites you may have visited within the month. This information is meant to encourage open and honest conversation between friends and help us all be more accountable.
"Covenant Eyes" is the most popular software of it's kind, but "X3 Watch" offers a free edition also.
4. How do I install it in my computer?
I don't know how many of our readers are comfortable with downloading software from the internet and installing in the local PC. Therefore I wanted to give some brief instructions.
I. Run the setup file
Assuming you have already downloaded the software run setup by double-clicking the "Setup.exe" file. You might get this warning message. "The publisher could not be verified. Are you sure you want to run this software?" Click Run.
II. You should see the following screen. Click next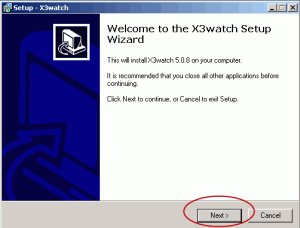 III. Accept the end user license agreement.
Select "I accept the agreement" and click "Next"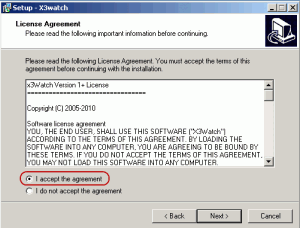 IV. Selecting a start menu folder
In this step just leave the default values as they are and click "Next" to continue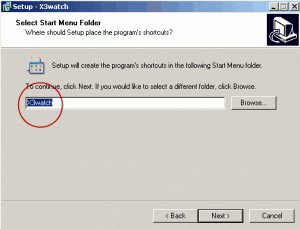 V. Now click "Install"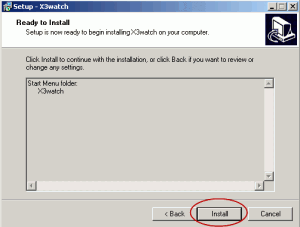 VI. The Installation starts. Wait till it completes. This wont take long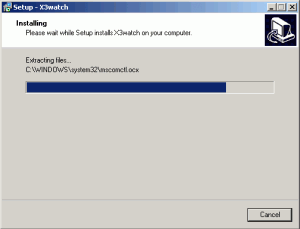 VII. Installation successful
You should get the following screen if the installation was successful. Make sure that the option "Launch X3Watch" is checked. Then click "Finish".
Configuration
Now X3Watch will prompt you to enter some information.  Enter your email address and First name in the relevant fields. Click ok.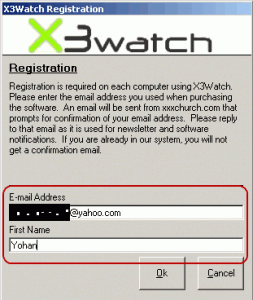 A message appears saying you need to register and configure the software. Click ok.
Now, enter the email address(es) of your accountability partner(s). Free version of X3Watch allows only up to 2 partners. If you have only one accountability partner, don't worry. Just enter his email address. Make sure that you have their permission to do this. Enter a user name in the relevant field.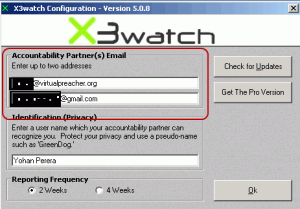 Then set how often X3Watch should report to your accountability partner(s) by selecting "Reporting frequency". If everything was successful you should see a tiny green colored "x" icon in the system tray. That's it. You are good to go.
Download: X3 Watch free edition