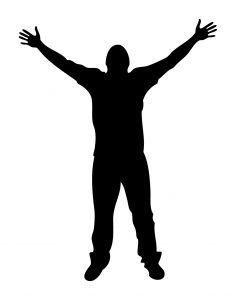 Image by: sxc.hu
Introduction
Every man or woman who becomes a follower of Christ does so because he or she decides to respond to God's calling they felt at one point of life. Abraham is one of the first people who positively responded to God's calling. Today I want to share three principals about God's calling evident in the life of this great man.
1. He calls you into consecration, (Genesis 12:1)
A. By leaving the ways of man
I. Abraham was an idol worshipper by his birth. His father Terah's profession was to make idols. Then one day God called Abraham and ordered him to leave his country, his relatives and his father's house hold.
II. [Lesson for us: When God called us he wanted us to leave the ways of man be fully committed unto him. No one can serve both God and the world, Matthew 6:24]
B. By leaving the comfort zone
I. Abraham lived in Ur of the Chaldees which located in what we call Iraq today. In Abraham's time, it was a bustling seaport, where trade was conducted with India and Africa. The city was a center of intellectual activity too. That region was also well suited for raising flocks and herds. Abraham was comfortable where he was. But he immediately left his comfort zone in obedience when he heard God's calling in his life.
II. [Lesson for us: You should feel unsatisfied with what the world can offer you in order to find the everlasting satisfaction in God through obedience. This principal is repeated in Matthew 16:24]
2. He calls you to be blessed, (Genesis 12:2)
A. He wants to bless you
I. by expanding our boundaries, (…Then I will make you into a great nation…) Abraham was living in his own small world before God called him. He had no purpose in life, no plans about the future, he and his wife had no children, he had no hair to his wealth.
II. by exalting us, (…I will make your name great…) Abraham was nobody the first time he heard God's voice.
III. and turn us into channels of blessings, (…so that you will exemplify divine blessing….) God blessed Abraham so much – Abraham himself became a channel of God's blessings through whom the whole world will be blessed.
B. Blessings beyond our wildest imaginations
I. God's blessings are so amazing that we can't grasp the wonder until we experience his blessings. 1 Corinthians 2:9 says,
But just as it is written, "Things that no eye has seen, or ear heard, or mind imagined, are the things God has prepared for those who love him."
II. [Lesson for us: No matter what happens in the world God has good things for those who positively responds to his calling, Jeremiah 29:11]
3. God calls you to receive His protection, (Genesis 12:3)
A. Protection from enemies
I. God promised to bless those who bless Abraham.
II. In other words God is saying, that people can only bless Abraham. They can't  curse him.
B. Protection from supernatural forces
I. Then God threatens that he will curse people who seek to curse Abraham. In Abrahams day occult was a common practice among people and cursing was widely used to bring harm upon people. Usually a proclaimed curse is carried out by an evil spirit which is beyond the control of human hands.
II. [Lesson for us: No man or supernatural being is capable of standing against those who respond God's calling and come under his protection]
4. Conclusion
Abraham is no more. But God is eternal. He doesn't change. The same God that called Abraham is calling you unto him this very day. What's your decision?