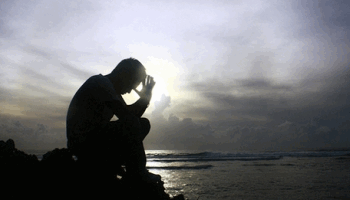 Image by: Lel4nd
Text: Luke 22:39-46
Introduction
What can we learn from the final prayer Jesus offered to God from the mount of Olives?
1. Christians must have a disciplined prayer life, Luke 22:39
Jesus had a disciplined prayer life. He had allocated a specific time slot and chosen a place to be alone with His heavenly Father. No one could talk to Him when He was praying. No miracles, no preaching nothing but prayer. He did not pray occasionally or only at times of trouble. But prayer was a regular habit of His lifestyle.
Take time to be alone with God. Ministry is urgent, but communion with God is more important.
2. Prayer helps to identify the tempter, Luke 22:40
In chapter 4 Jesus prayed for 40 days before He was tempted by the devil. Here Jesus told His disciples, pray that they will not fall in to temptation. Jesus knew that since the tempter is a spirit being he can be identified only through the spiritual exercise called prayer.
Prayer makes you sensitive to the Holy Spirit. The Holy Spirit gives you the strength to resist the devil and survive every temptation.
3. Prayer should change you not the situation, Luke 22:41-42
Jesus' situation was critical. He was aware of the 3 fold agony (physical, emotional and spiritual) he will be facing in the next couple of hours. His time had come.
He did not deserve such excruciating pain. Yet He prayed that only God's will be done.
4. Prayer is the source of divine strength, Luke, 22:43
Jesus did not seek to change God or the situation. Therefore God sent an angel to minister and give Him strength to fulfill the difficult assignment of suffering and dying on a cross.
If we don't seek to change situation or manipulate God through prayer He will always strengthen us to face it.
5. Conclusion
Do you have a disciplined prayer life?
Have you fallen into temptation recently due to the lack of prayer?
Do you attempt to manipulate God and change situations through prayer?
Do you allow God to strengthen you through prayer in times trouble?