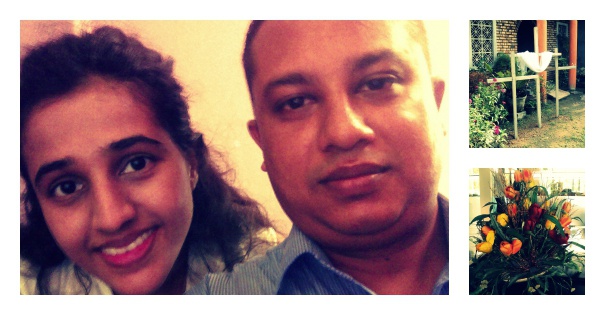 I am Yohan Perera, a pastor serving in an Assemblies of God church in Sri Lanka along with my wife Sheryl. This is my story. In year 1997 when I read a tech column about blogging for the first time and quickly and impatiently dismissed the idea thinking 'who wants to maintain an online journal?' For me the concept was far less than practical.
3 years later I felt God calling me into full time ministry. I Left home to enroll in Bible college and graduated with a Bachelor's Degree in Theology in the year 2006. I was very passionate about preaching God's word to the masses and had a lot to share. But the entire year went by without a single opportunity to preach. This is why in the year 2007 I decided to set up my own online sermon library. While regular Christians were the target audience, later it changed to Pastors, teachers and leaders.
By this time I was a broken fresh Bible school graduate living off a 50$ monthly salary. Somehow I managed to register the domain name and bought a hosting package within 30$, (that was 60% of my monthly salary!) Then came the challenge of designing the library. I contacted several web design firms whose prices were beyond my reach.
Then I suddenly remembered the tech column about blogging I read years ago and thought to give it a shot. I installed WordPress and started meddling with it. The fact there are many designs and plugins that supports WordPress made it easier to get up and run.
Finally I settled to blogging God's word instead of a library. At the beginning the number of visitors to the blog didn't exceed 10-35 people per 24 hours. However I worked hard and today after 6 years there are 1500-2000 visitors visiting my blog once in every 24 hours. Among them are senior pastors, lay ministers, evangelists, bible school students as well as ordinary Christians with a thirst for more of God's word.
Moving this blog forward has been very challenging. I changed web hosts 4 times in the past 6 years. On the 8th August 2010 the blog was hacked and defaced.
On the 20th August 2011 the company that hosted the blog suspended my account and kicked me out of their servers for no apparent reason. I moved to a new host the very next day and in 2012 the database started crashing once in every few days which took me a lot of effort  to fix.
Then in the year 2013 the new server hosting the blog started knocking the blog offline randomly because of a fault in the database was stressing the server. It took me another 2 months to find the culprit and eliminate it once and forever. Problems keep making appearances one after another, but God gives me wisdom in every situation and keeps this blog moving forward [.]